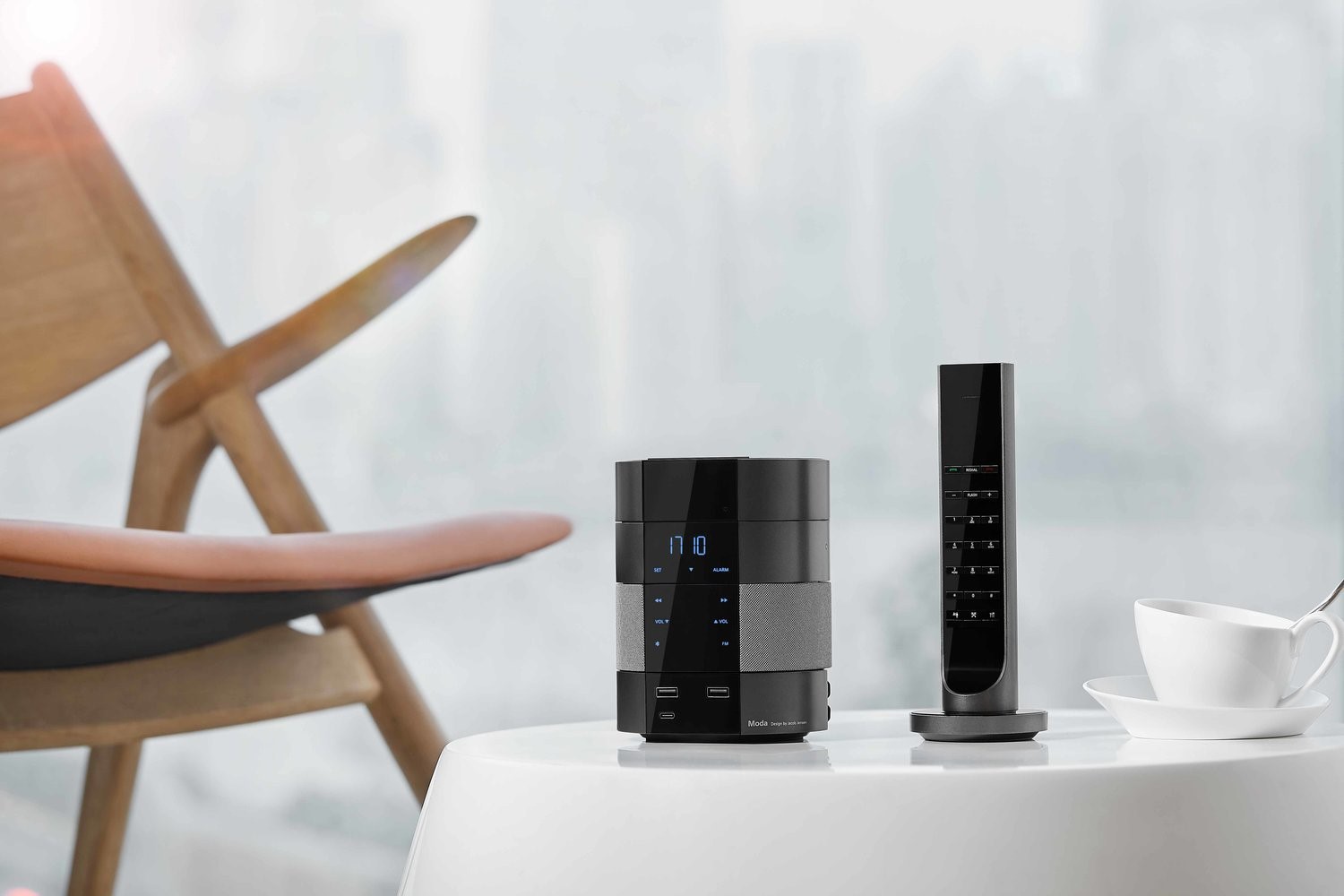 Now MODA is the latest new product of Bittel Designed by Jacob Jensen, which means Modern, Modular and Stylish.
MODA is a kind of Multi-Media device combines the unique design and many good & useful features in one.
MODA offers a modular approach to guest room technology. MODA's interchangeable modules lets you select relevant technology today while being prepared for technology you will want tomorrow.

Bittel MODA Specification:
CHARGER MODULE
– Optional wireless charging module added to upper stack
– Convenient charging cables for Apple and USB-C devices magnetically attached
– 2 USB ports (5V, 2.1 A)
– 1 USB-C Port (5V, 2.1 A)
FM RADIO/BLUETOOTH
– Bluetooth 5 compatible
– MODA specific pairing ID; upon request activate (push button or voice command *Requires MODA voice recognition module)
– Non-active timeout after 20 minutes of inactivity FM Radio quick scan through frequencies
CLOCK MODULE
– TruTime insures clock time is always correct. Improves guest satisfaction and reduces housekeeping hours.
– Automatic Daylight savings adjustment
– Rechargeable battery backup keeps MODA time & alarm visible and active for 24 hours.
– Auto dimming with ambient light sensor
– Easy to use alarm with 10-minute duration
– Single day alarm
– Support IR Remote for easy adjustment of clock and or calendar
SPEAKERPHONE MODULE
– High performance speakerphone
– Wireless Charging
– Can be used stand alone or with optional
MODA handset
–  Optional Handset
– Corded & cordless handset option
– 3 guest service keys on handset
– Customized faceplate
– 4 guest service keys
– Ultrabright message waiting indicator
VOICE RECOGNITION MODULE
– All MODA modules are "Voice Ready" and designed to work with voice recognition technology
– Ready to accept Amazon Alexa Dot or Google Home products providing power and internal connection to MODA modules
– MODA product specialist are actively updating "skills" expanding the VR technology support