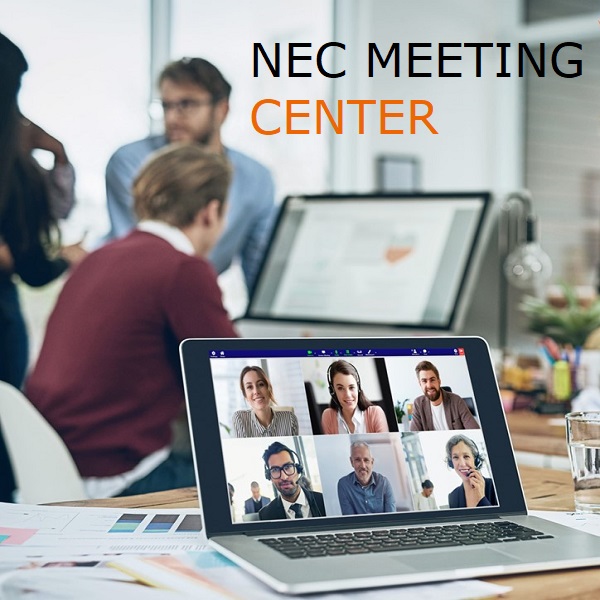 Technology is changing exponentially and the workforce is becoming more mobile, so online communication and meeting tools can make a big difference in maintaining efficient work and customer service wherever you are.
NEC Online Conference Center (NMC) is a comprehensive and secure collaboration solution that enables real-time information sharing and exchange between colleagues and customers.
Equipped with Meet-me voice, web and video features, Firebar emergency dialing as well as a variety of notifications integrated into a complete solution.
Application suite based on "All-in-one" platform.
Improve team interaction between colleagues in different geographical locations.
Enables real-time sharing and exchange of information between colleagues and customers.
Reduce migration costs through enhanced collaboration tools.
Increase employee efficiency and productivity.
Eliminate recurring monthly fees for online data storage services.
Works on physical, cloud computing, or a combination of both.
Get meeting and engagement tools without a monthly subscription fee