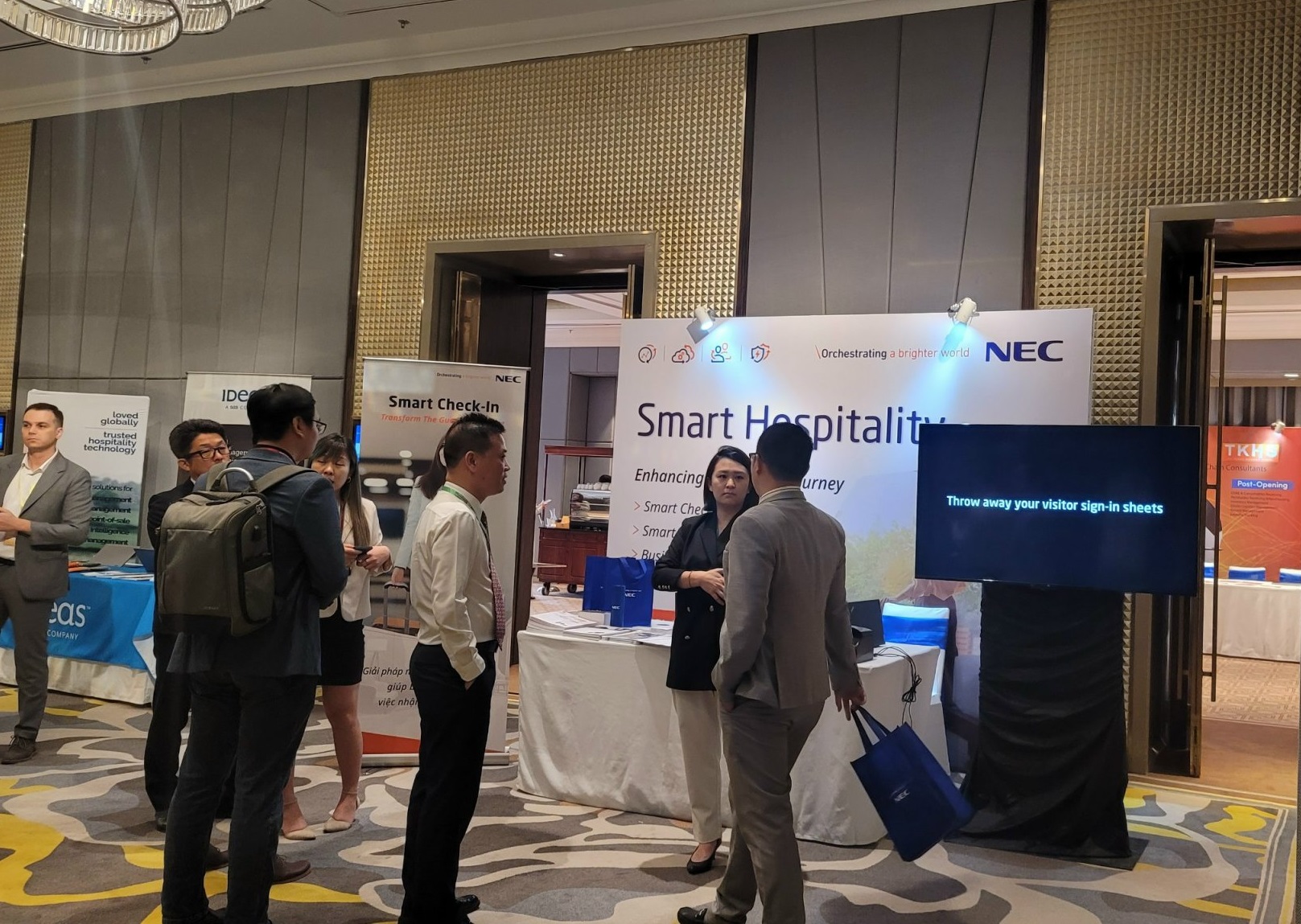 Hospitality Asia Event 2023 (HVC2023) is one of the most influential branded events in the hospitality industry, attracting the participation of a community of people and organizations operating in the field of Tourism and Hospitality in Asia.
This event attracted the participation of more than 400 people working in the hospitality and tourism industry including real estate developers, investors, property owners, hotel chain operators & Independent Hotels, Designers & Architects, Consultants & Analysts & Lawyers, EPC Contractors & Project Management Companies, Technology Suppliers & Vendors, etc.
The conference will cover flexible and diverse topics, from Planning & Investment to Design & Innovation, from Operations & Guests to Revenue & Distribution and new technology applications in the management environment. hotel management and operation.
On this occasion, NEC officially launched the Smart Check-in/ Smart Access solution and TSM is pleased to accompany NEC in the event taking place from April 26 to April 27 at Caravelle Saigon Hotel.