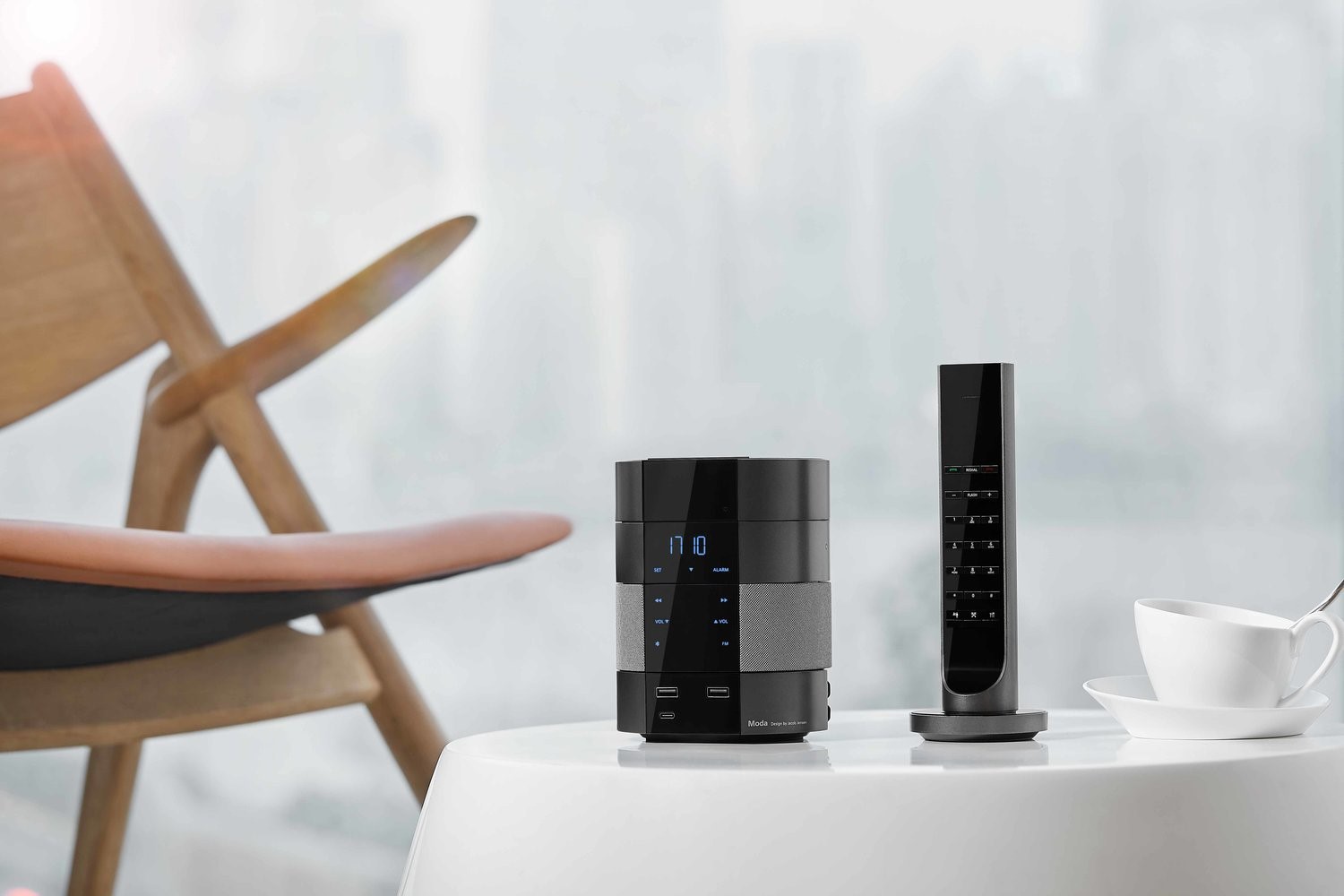 MODA Media, the latest product line of Bittel, is designed specifically by Jacob Jensen, a great Danish industrial designer who pursues minimalism.
MODA is a Multimedia device, designed in a modern and trendy way in the form of modules that are flexibly combined according to each user's needs. MODA is a combination of unique design and many useful features in the product.
MODA modules are interchangeable allowing users to choose the right technology today while preparing for the technology they will use in the future.

Đặc tính kỹ thuật:
MÔ ĐUN SẠC NGUỒN
– Tùy chọn tính năng sạc không dây cho mô đun (*)
– Cáp sạc từ tính tiện lợi cho các thiết bị Apple và USB-C
– 2 USB ports (5V, 2.1 A)
– 1 USB-C Port (5V, 2.1 A)
FM RADIO/BLUETOOTH
– Tương thích Bluetooth 5.0
– Ghép nối ID với các thiết bị ngoại vi (Smartphone/ MP3 Player)
– Tự động ngắt kết nối sau 20 phút không tương tác.
MÔ ĐUN ĐỒNG HỒ
– Hiện thị thời gian thực kỹ thuật số
– Tự động điều chỉnh ánh sáng tự động
– Pin dự phòng có thể sạc lại, giữ cho thời gian & báo thức MODA hiển thị và hoạt động t- rong 24 giờ.
– Cảm biến ánh sáng
– Chức năng báo thức từng này
– Hỗ trợ IR Remote để dễ dàng điều chỉnh đồng hồ hoặc lịch
MÔ ĐUN LOA NGOÀI
– Loa ngoài hiệu suất cao
– Sạc không dây
– Có thể được sử dụng độc lập hoặc tùy chọn thêm
TAY NGHE ĐIỆN THOẠI
– Tùy chọn loại tay nghe
– Lựa chọn tay nghe không dây và tay nghe có dây
– 3 phím dịch vụ gắn sẵn trên tay nghe
– Tùy chỉnh nhãn dán, biểu tượng dịch vụ trên tay nghe
– 4 phím dịch vụ trên Mô đun Voice
– Đèn báo tin nhắn siêu sáng.
MODULE NHẬN DẠNG GIỌNG NÓI
– Tất cả các mô-đun MODA đều được thiết kế để hoạt động với công nghệ nhận dạng giọng nói.
– Kết nối tương thích với các sản phẩm Amazon Alexa Dot hoặc Google Home.